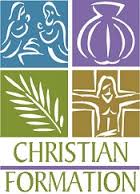 Spring Offerings
A Guide to Weekly and Monthly Offerings at St. Thomas the Apostle
Sunday Mornings 9:00 am – 9:45 am in the Parish Hall
Spring 2017
Heresy – Father Ray
Jan 1 No Class
Jan 8 Annual Meeting (no class)
Jan 15 Heresy
Jan 22 Heresy
Jan 29 Heresy
Truth Through Fiction: Sharing God's Light Through Story
Feb 5 – Jeff Hampton and Emily Williams
Feb 12 – Carol Brickell
Feb 19 – Special Guest: Gay Clark Jennings (Speaker,President of the House of Deputies)
Feb 26 – Colin Cahoon
Lent Class – 5 Marks of Love: Living Life Marked as Christ's Own
March 5 – TELL
March 12 – TEACH
March 19 – TEND
March 26 – TRANSFORM
April 2 – TREASURE
April 9  Palm Sunday (no class)
April 16 Easter (no class)
From Confusion To Clarity – Polity and Practice in The Episcopal Church For Newcomers and Old Timers
April 23
April 30
May 7
May 14 Mothers Day (no class)
May 21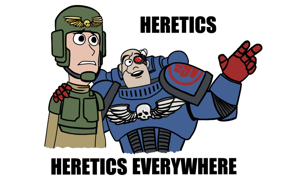 HERESY!
Heresy is a much-maligned term often used to accuse someone of not being a true believer. That, however, is not the origin of the word and it is much more subtle in connotation. While it is true that false belief is involved it is not a deliberate attempt to lead the faithful astray but an attempt to correct a perceived defect in belief by a choice to believe something else. In the classes on heresies we will delve into the three main categories of erroneous belief leading up to the Nicene Creed (the canon of Scripture, the nature of God, and the nature of Christ), the reasons for these errors, and the solutions the Church came up with to solve the problem. (And no, the Spanish Inquisition was not involved!) I think you'll enjoy these informative classes and I invite you to attend on January 15th, 22nd, and 29th.
Father Ray Ball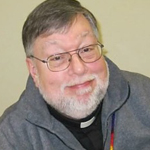 The Rev. Ray Ball comes from a military family so his experiences are wide and varied. He was born in Lubbock, Texas, and has lived in the Dallas area for over 40 years. He is a graduate of Baylor University, Grace Christian College, The Anglican School of Theology at the University of Dallas, and Trinity Evangelical Seminary. Originally ordained in the Christian Congregation denomination in 1973, Ray switched to the Episcopal Church in 1979 where he retired as rector of All Saints, Dallas, in 2011. He has also been an instructor at the Berean Bible & Missionary College, the Anglican School of Theology, the Formation in Direction program for the Diocese of Texas, and was Headmaster of All Saints Episcopal Learning Center. He is a trained spiritual director and a member of Spiritual Directors International, as well as a chaplain in the International Order of St. Luke the Physician. He is married to the former Bridgette Chace Kelly and has two stepdaughters, Erin and Caitlin Kelly.
Truth Through Fiction Sharing God's Light Through Story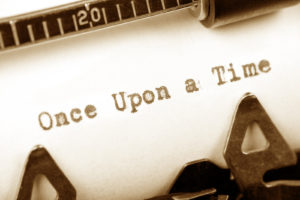 During the Epiphany season we focus on how God is revealed how God's light is manifested to us and through us. Sometimes this is in obvious ways and other times God's light is revealed in ways we might not expect. With this in mind four authors of fiction will be with us in the three session class, Truth Through Fiction: Sharing God's Light Through Story. Each author will share a unique perspective on how writing fiction is part of their Christian calling.
Truth Through Fiction Sharing God's Light Through Story Authors:
Jeff Hampton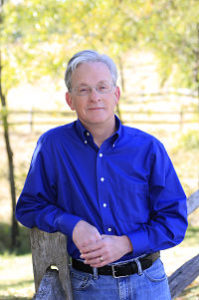 Jeff Hampton had his first piece of creative writing published in a school district anthology as a second grader, and he has been writing ever since. He majored in Journalism at Baylor University and was editor of the Baylor Lariat campus newspaper. He began his professional career at the Waco Tribune-Herald and has written for newspapers, magazines, businesses, non-profit organizations and government agencies. He currently lives and works as a freelance writer in Garland, Texas, with his wife LeAnn. Hampton has three books published by Tate Publishing: "Grandpa Jack," a novel about a local hero who becomes a third-party candidate for president; "The Snowman Uprising on Hickory Lane," a tale for older children about what happens when you bully the wrong person; and "Jonah Prophet," an allegory on the Old Testament Book of Jonah set in the modern business world. In 2015 he self-published "When the Light Returned to Main Street," a collection of short stories with Christmas themes. A new novel, "Arkansas Morning," about a group of individuals who find redemption and family on the Texas Gulf Coast, is being submitted to agents and publishers. In 2017 he plans to self-publish a collection of his weekly blogs on life and faith that he writes each week for Wilshire Baptist Church. The theme will be "community" in its many forms.
Emily Tipton Williams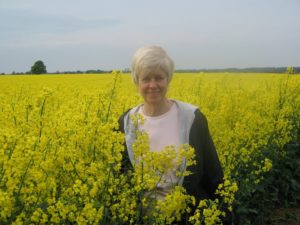 Emily Tipton Williams is member of the Episcopal Church in Fort Worth, Texas. She has facilitated quiet days, retreats and workshops in several states. The focus is often on Celtic Spirituality. Her novel, Restless Soul, takes place in the UK, one of her favorite travel destinations. Emily holds degrees in spiritual theology, spiritual direction, music literature and violin. She wrote a monthly column for Episcopal Life national newspaper. Her short stories and poetry have been published in various publications. She looks forward to sharing her story.
Carol Brickell (author of Cinco the Cat)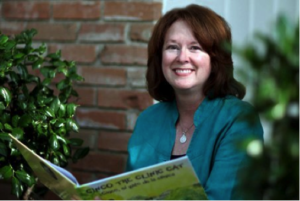 Carol Brickell lives and works as a Human Resources Senior Manager in Dallas, Texas. She specializes in Leadership Development, Coaching, and Recruiting. Carol earned a Bachelor of Business Administration at Southern Methodist University and has served as a guest speaker on career coaching at their Masters of Counseling Program. She also has received numerous awards from Toastmasters International and gives motivational speeches about the story behind her award-winning children's book, Cinco the Clinic Cat.
She was inspired to write Cinco the Clinic Cat When she was doing mission work in La Ceiba, Honduras and encountered a cat living at the clinic where they work working.Carol traveled to Honduras for six years in a row to serve as an assistant teacher in a bilingual school and to do eye tests and distribute donated eyeglasses.The book is a winner of two awards: The Mom's Choice Gold Award and the Moonbeam Children's Book Award. It is a bilingual story about friendship and helping others. Proceeds from book sales have gone to pay for much-needed medicines at a clinic in need in Honduras.
Colin P. Cahoon
(Author of "The Man With the Black Box" nominated for Christian Book of the Year 2017 in the Fiction)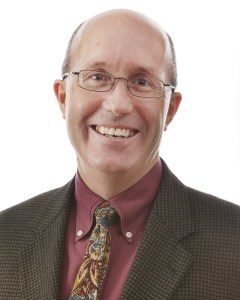 Colin P. Cahoon is a writer of historically based fiction, a practicing patent attorney, and a former Army helicopter pilot. He is a frequent speaker at legal seminars in the US and abroad on the topic of legal ethics and patent law. Colin is the Chancellor and a Lay Eucharistic Minister for the Episcopal Church of the Good Shepherd in Dallas, Texas, where he has served on the board of its affiliated school. He earned his B.S. degree in Chemical Engineering from New Mexico State University and his J.D. degree from Southern Methodist University School of Law, where he met his wife, Susan. Colin and Susan have three grown children and live in Dallas when not enjoying Steamboat Springs, Colorado. Colin grew up in the Mesilla Valley of New Mexico, and enjoys traveling in Europe and fishing and skiing in the Rocky Mountains. (~colinpcahoon.com)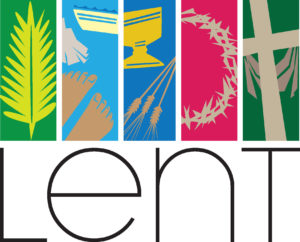 Lent – 5 Marks of Love: Living Life Marked as Christ's Own
This series provides the opportunity to observe and to reflect on the ways in which the Divine Life expresses itself in and through us; individually and in our faith communities, as well as in the world around us. Each week will explore the Anglican Marks of Mission (Tell, Teach, Tend, Transform and Treasure) through videos, questions and exercises so we can speak more clearly and act truthfully, motivated always by hearts marked by God's love.
The Marks of Love are not simply a list of tasks to be checked off one after the other; they are signs that our life is rooted and grounded in the Being of God. The Brothers of SSJE will draw on their own monastic spirituality to help us balance action with contemplation, so that our words and deeds proceed from the deepest places of our hearts, where God dwells. The resource encourages us to reflect on how we should live, not what we should do.
From Confusion To Clarity – Polity and Practice in The Episcopal Church For Newcomers and Old Timers
A Six-week Introduction to the Workings and Beliefs of the Episcopal Church
One of the realities that we face in the Episcopal Church is that most of us were not brought up in this denomination. Our polity can be very tedious, not to mention boring, and many do not care to know "how we make the sausage." We do, however, have a long and distinguished history (almost 500 years) and a set way of doing things that, when you know them, make sense of a lot of strange things. This course is designed to help familiarize us with the "naughty bits" as well as the day-to-day workings of The Episcopal Church.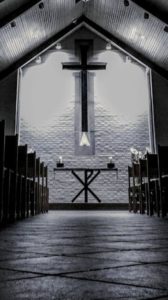 Weekly Offerings and
Special Events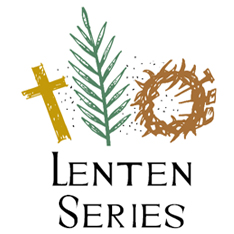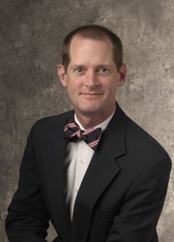 Featuring:
Dr. Roy Heller
Roy L. Heller is an Associate Professor of Old Testament at Perkins School of Theology, SMU. He earned a Ph.D. in Hebrew Bible and Old Testament at Yale University Graduate School, graduating in 1998. He also earned Master of Arts and Master of Philosophy degrees from Yale University Graduate School and Master of Sacred Theology and Master of Divinity degrees from Yale University Divinity School
He is the author of two books as well as several articles and professional papers. Heller received Yale University's Dissertation Fellowship in 1996-97, and the Two Brothers Fellowship from Yale University Divinity School in 1991, which he used to study biblical archaeology at the Leon Levy Expedition in Ashkelon, Israel. He was also honored with the Golden Mustang Award for Outstanding Junior Faculty Member at SMU during the 2005-2006 school year.
Heller is a fifth generation Texan. He, his wife Amy, and their two children, Annie and Noah, have been living in Dallas since 1999. (~massbible.org)
Discipline and Destiny: Stories about Who we Are and Who We May Become
The readings from the Old Testament that are assigned for the Sundays in Lent are among the most well-known in all of Scripture. From Abraham's call, to Moses giving water to Israel in the desert, to the introduction of David as Israel's king, to Ezekiel's vision of the dry bones, to the beautiful poetry of Isaiah, these Lenten readings can be seen as an overview of the entire story of the Old Testament!
But these stories are not only windows into a dry and dusty past. They can also serve as mirrors to teach us more about ourselves, what it means to be human, what it is like to hope and love and change, and who we may hopefully become. Come and join us as we encounter and explore these beautiful, important texts!
St. Thomas Welcomes
Gay Clark Jennings,
President of the House of Deputies
February 19, 2017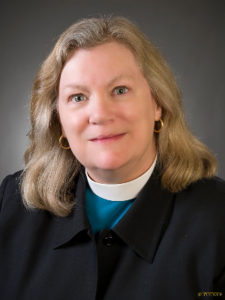 Gay Clark Jennings (President,House of Deputies)
The Rev. Gay Clark Jennings was elected president of the House of Deputies by her peers at the 77th General Convention of the Episcopal Church in 2012, and at the 78th General Convention in 2015, she was reelected by acclamation. She is the first ordained woman to hold the position.As president, Gay is committed to fostering a new generation of leaders in the Episcopal Church and encouraging the church's work for justice through the actions of General Convention and the work of Episcopalians throughout the church. She works closely with the elected and appointed leaders who serve the church between conventions, with more than 850 members of the House of Deputies, and with the presiding bishop and other church leaders. Gay, ordained in 1979, is a nine-time deputy from the Diocese of Ohio. She is also the Episcopal Church's clergy representative to the Anglican Consultative Council. She previously served for 17 years as canon to the ordinary in the Diocese of Ohio and for nine years as associate director of CREDO Institute Inc., a church wellness program.Prior to serving as president, Gay served on the Executive Council of the Episcopal Church from 2006-2012 and held many elected and appointed leadership positions, including chairing the General Convention legislative committees on Structure, World Mission, Communications, and Canons. She is a founding steering committee member of the Chicago Consultation, which supports the full inclusion of gay, lesbian, bisexual and transgender Christians. Gay is a graduate of Colgate University and Episcopal Divinity School and has received honorary doctorates from both institutions. She lives in Sagamore Hills, Ohio (outside Cleveland) with her husband, Albert, who has been a parish priest for 40 years. They have been married for those same 40 years. Their son, Sam, lives nearby and is a sound engineer. Their beloved daughter, Lee, died in 2010. (~houseofdeputies.org)
Children's Christian Formation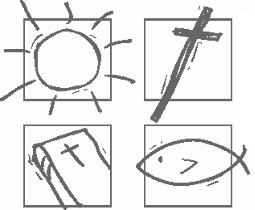 Christian Formation for children of all ages meets in the North Room and will be taught by the Rev'd Virginia Holleman and Brian Truncali
Current Study: What it Means to be an Episcopalian

The Rev'd Virginia Holleman received her M.Div from Perkins School of Theology at SMU, was ordained to the priesthood in 2002 and served at St. Peter's in McKinney and the Episcopal Church of the Transfiguration in Dallas  When she retired she chose St. Thomas as her parish home and shares her talents through assisting the rector liturgically and teaching and shepherding our youth.  She is married to Tom Holleman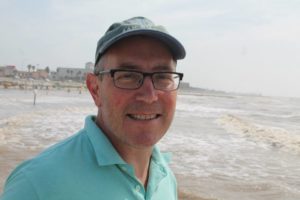 Brian Truncali is an attorney in Dallas and has been a member of St. Thomas since 2011.In addition to his teaching role, Brian is currently an usher and is very active in outreach ministries. He has also served as Parish Chancellor. He is married to Rodney Maynard and they are the parents of Cristian and Camryn.