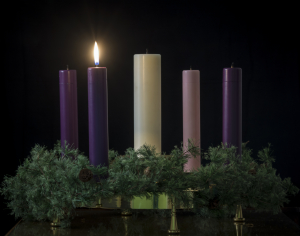 Advent is a time of reflection and preparation. Come celebrate the season by participating in one or more of these upcoming Advent opportunities:
Sunday Mornings: Adults join us for "A Thrill of Hope" on Sunday mornings at 9:00 am.
All month long: take an Advent calendar with you to help you slow down and anticipate the birth of Christ in your daily life.
Tuesday morning book study will walk through Advent together wondering what all the busyness of Christmas has to do with Christ as they read From Holidays to Holy Days by Benedictine monk Albert Holtz, O.S.B
Outreach Opportunities: Community Partners Toy Drive and Little Red Socks
Christmas Eve Service at 8:00 pm (incense will be used)
Christmas Day Service at 10:00 am
More details on all these opportunities will be coming soon.