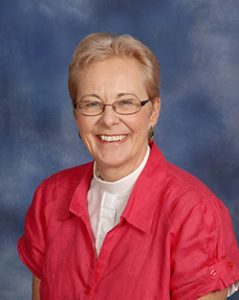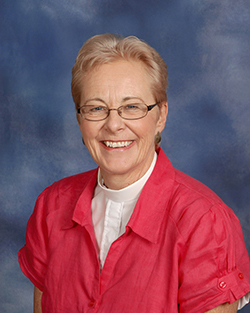 Every year representatives from the diocese gather to worship, to hear about what has taken place in our diocese over the past year, and to vote on resolutions and on who will represent us on various committees.
This year is a time of transition since our diocesan bishop, Bishop Stanton retired at the end of May. Bishop Paul Lambert who was Suffragan is now referred to as Bishop Pro Tem, during this interim period while we search for our next Bishop. As you know we have been praying weekly for all those involved in this process.
The Convention had a very positive tone to it. The Right Reverend Mark Lattime VIII Bishop of Alaska preached at the Eucharist. His message was about unity in Christ and working to spread the gospel message despite any differences we might have. His message was affirmed throughout the day by various speakers and a collegial sense during the voting on the budget and the few resolutions that were presented.
Mother Virginia Holleman gave an excellent presentation about Episcopal Relief and Development's 75th anniversary, followed by a video asking us to honor this anniversary by contributing to microfinancing. (On my trip to Africa in 2010 I saw in person what a difference these loans make in the lives of people, helping them to be self supporting as they are assisted in starting their own businesses) Those attending our diocesan convention generously contributed $741.59!
The Rev'd Bob Johnston, President of the Standing Committee gave an overview and update of the Bishop Search Process.
• The nominations were closed on October 22, 2014.
• Semi finalists will be chosen by the end of December
• January 2015 – discernment retreat
• February – 1 the slate of candidates announced
• 10 day window to petition for other candidates
• April 6 Final slate of candidates announced
• April 20 walk abouts
• May 16,2015 Special convention to elect the bishop
• Delegates elected for the regular diocesan convention in Nov 2015 will be the delegates voting in this convention
Please note that candidates cannot be nominated from the floor of the convention due to the detailed 6 week background check required.
I am grateful for the faithful service of our delegates, and alternates, Fred Ellis, Duane Harbin, Ruth Woodward and Kathy Carson
article written by: the Rev. Joy A. Daley